The Text Editor options window looks as following: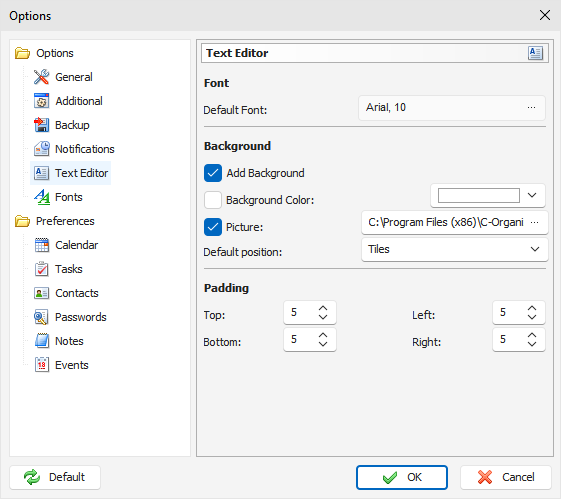 These options will be applied to the new records descriptions (text editor will be initialized with these options).
Default Font - here you can choose default font for the text editors.
Add Background - this options enables background for the documents.
Background Color - here you can choose a color for background.
Picture - adds a background picture. C-Organizer comes with some background pictures. You can find them in the "...\C-Organizer Pro\Backgrounds\" folder.
Default position - if the picture is selected, you can set up its position: Tiles, Stretched, Center, Fixed Tiles, Top Left, Top Right, Bottom Left, Bottom Right.
Padding - here you can choose the text editors padding.