The Backup options window looks as following: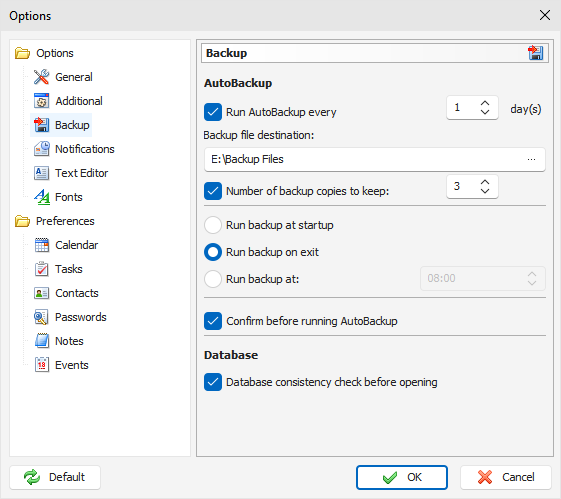 Using this window, you can activate an auto backup option, set up an interval of creating backup copies, specify the backup files location and number of copies to keep.
Also you can set up when you would like to create backup copies: at the program's startup, on exit, or at a specified time.
If Auto Backup option is active, you will see the Auto Backup confirmation dialog box: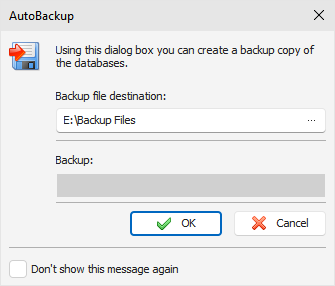 You can forbid showing this window by turning on the "Don't show this message again" option or by turning off an appropriate option in Backup options.
In this case you will see only backup progress window:

This window will be closed automatically.
Note: when you connected to a server, AutoBackup function is disabled.
Database consistency check before opening - if this option is active, C-Organizer will check database file before open it. If file is damaged or contains any incorrect information, it will be repaired automatically.