To open Passwords Generator, click the "Tools - Passwords Generator" program main menu item or an appropriate button in the "Add/Edit password" window.
A dialog box will be opened: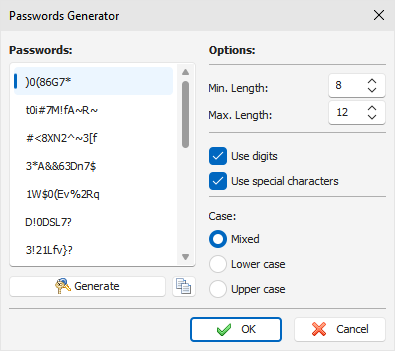 In this window you can set up the password length, what symbols to use and symbols case.
To generate passwords, click the "Generate" button.
To copy password to clipboard, select desired password and click "Copy Password to Clipboard" button.