To manage all your attachments, please click the "File - Attachments manager" main menu item. Attachments manager window will be opened: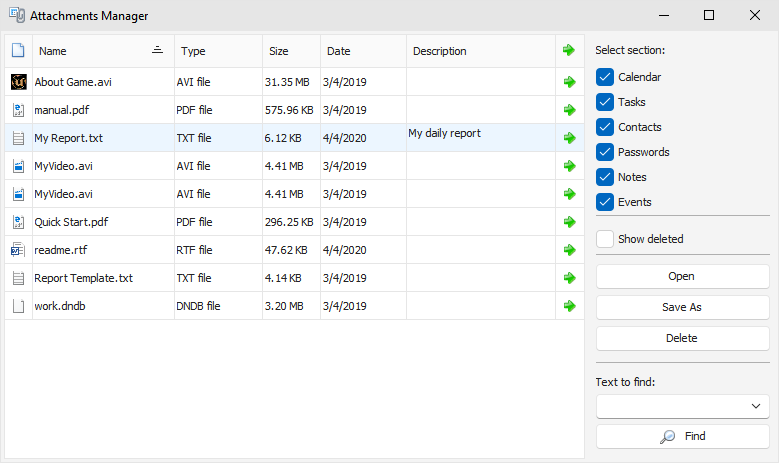 In this window you can see all your attachments in one place. At the right part of this window you can choose attachments section to display:
Calendar, Tasks, Contacts, Passwords, Notes and Events.
Also you can show or hide attachments, which belongs to deleted entries.
To open an attachment, click the Open button.
To save any attachment into a file, click the Save As button.
To delete any attachment, click the Delete button.
By clicking a green arrow in the attachments list, you can go to C-Organizer entry, which contains this attachment.
To find attachment by name or by description, just type this name in the "Text to find" box and click "Find" button. C-Organizer will search for this text from cursor position.