Using templates, you can save an existing fields collection in the Contact entry and use it in the future when adding new records. To begin work with the templates press "Templates" button at the top of the additional fields table. You will see the dropdown menu: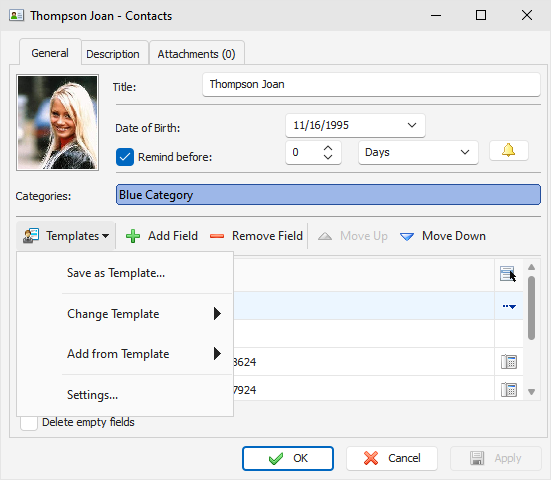 Commands description:
Save as Template: click this item to save current fields collection as one of existing templates or as a new template.
Change Template: use this feature to replace existing fields collection with the selected fields template.
Be careful: all entered information (field values) will be lost during this operation.
Add from Template: use this feature to add fields from the selected template to existing fields collection.
Settings: will open the "Templates settings" dialog box, which lets you rename templates, delete templates, and choose a default template, as well.