C-Organizer Professional supports various interface types and colors. To change interface type, please use the "View" program main menu item.
Here you can choose one of three styles: Standard Style, Ribbon Style or Mixed Style.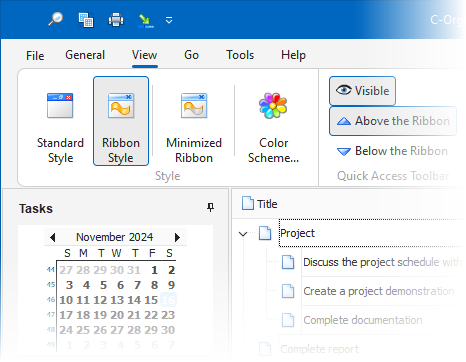 Standard Style
This style represents standard main menu and toolbars: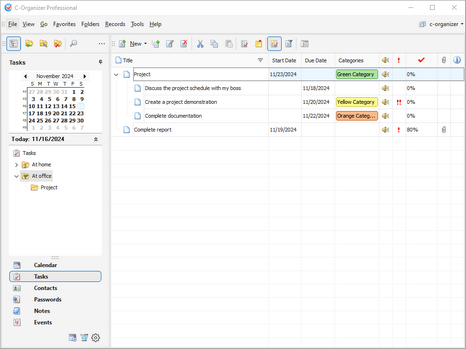 Ribbon Style
This style replaces main menu and standard toolbars with Ribbon panels, like in MS Office 2007: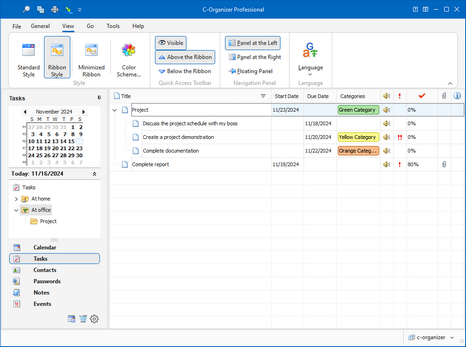 Mixed Style
This style combines Standard and Ribbon styles. Instead of main menu displayed minimized Ribbon. Also standard toolbars are present:
To change the color scheme, please use the "View - Color Scheme" program's main menu item.
In the opened window you can choose one of 45 color schemes or select "Native Colors". In the "Native Colors" mode C-Organizer will use default system settings for the colors and controls painting. This mode is not available for the "Ribbon" and "Mixed" interface types.