You can configure keyboard shortcuts for any menu item in the program. Click the "Tools - Shortcuts" main menu item and you will see a dialog box with shortcuts options: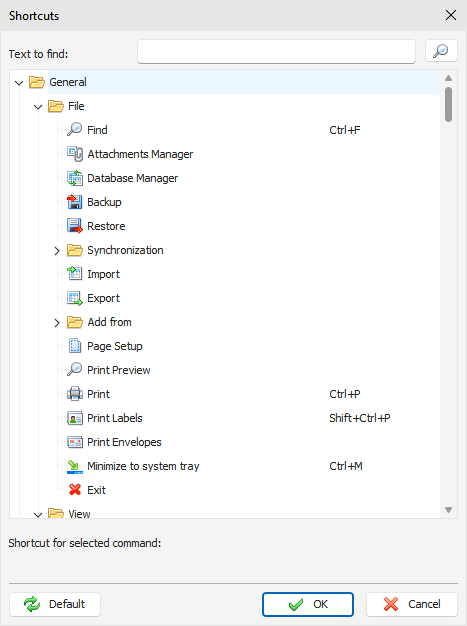 To add or edit a shortcut, select it in the list, go to "Shortcut for selected command" area, and press new key combination. If this shortcut is already in use, you will see a notification below the key combination area.

For your convenience, we've added a function to find menu items by caption. Just enter menu item name in the "Text to find" area and click the "Find" button.
All menu items are divided to 2 global categories: General (all program's commands) and Text Editor (all text editor commands).

To reset shortcuts to default predefined values, click "Default" button.