When you are working with network database, you can create public and private records, or assign records to particular users. This will help to effective exchange data between team members. Also you can even use C-Organizer Pro as a family organizer: family members can create private or public entries, and share data with selected members.
To set up access to any entry or folder in C-Organizer Pro, select it and click the "Records - Access" or "Folders - Access" main menu item: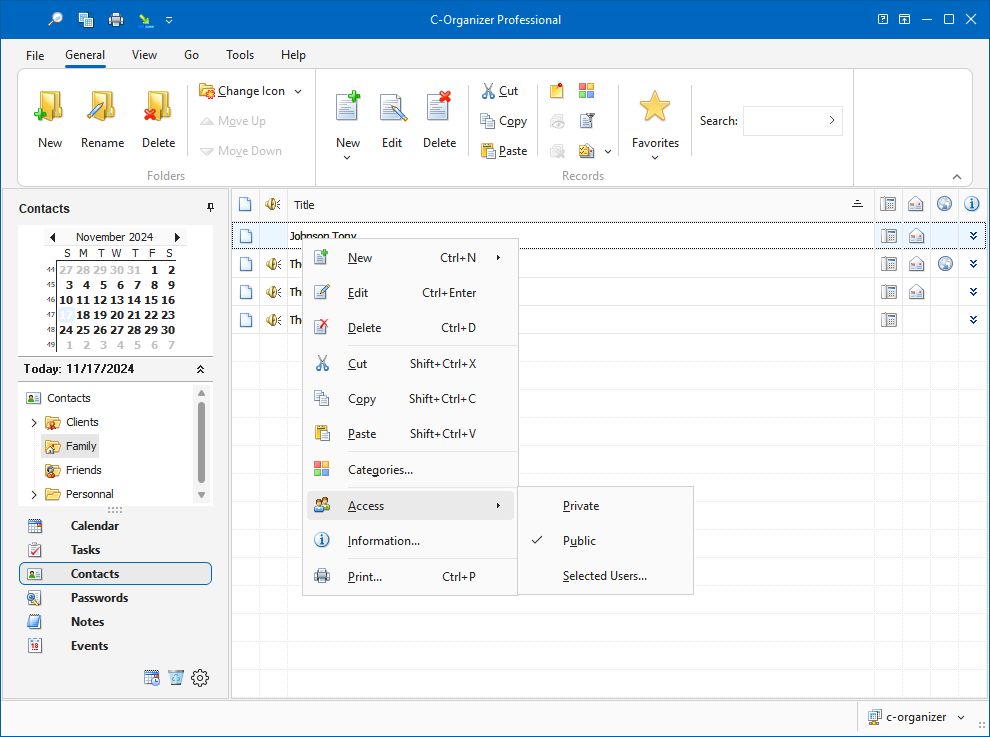 You can choose Private, Public, or Selected Users access type.
Private - entry will be available to you only;
Public - entry will be available to all users;
Selected users - entries will be available only to selected users. When you click this menu item, users selection window will be opened:
Here you can choose which users will have access to your entry.
Also you can set up access to any entry in the editing window: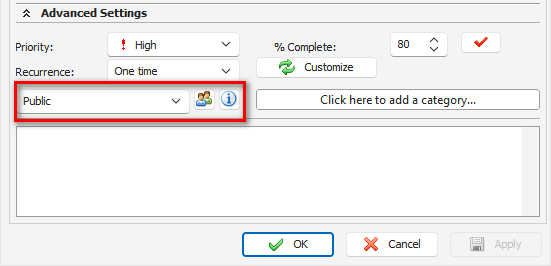 Note: administrator rights override all restrictions. Database administrator can access to all users entries.
By clicking the "Records - Information" you can get summary information about selected entry or folder: who has created and modified this entry, date of creation and modification etc.