When you delete any entries in C-Organizer, they will be moved into Deleted Items section. This will allow you to restore your records in case, if you deleted them by mistake.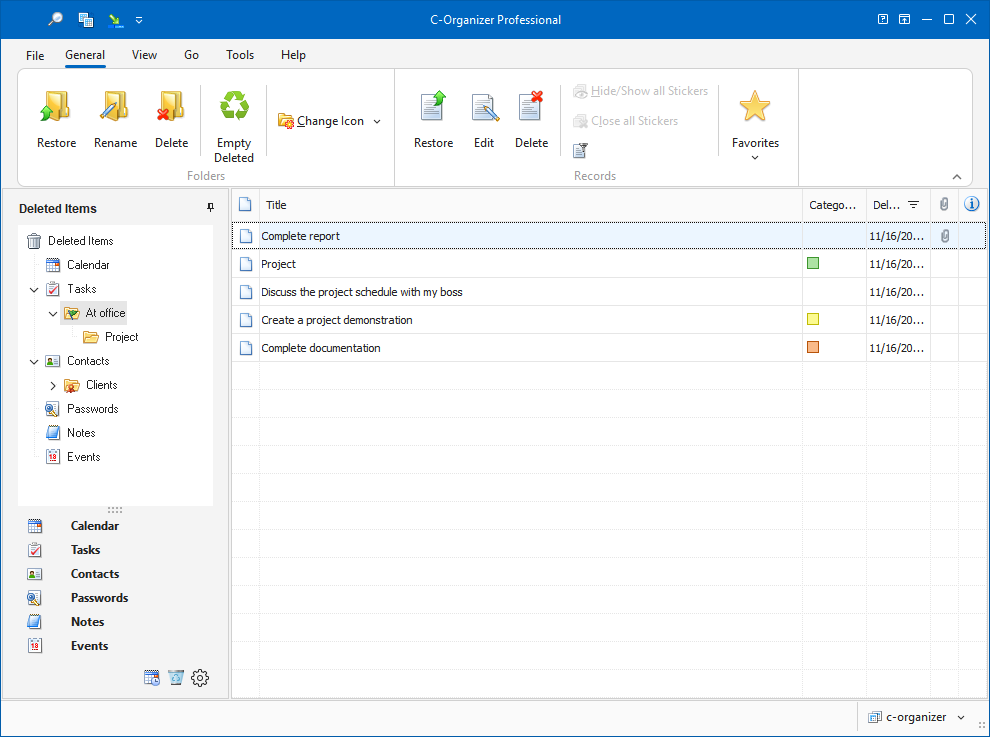 Documents Tree in the Navigation Panel has a separate node for each section in C-Organizer (Calendar, Tasks, Contacts, Passwords, Notes and Events). We've made it for your convenience. You can find deleted entry much easier because all deleted items are placed into appropriate sections.
If necessary, you can edit and view your entries without restoring.
Also in the view area you can see a record title, categories, date of deletion, attachments and whether an entry description is available.
When note description is available, you can view it by pressing the following button:

.
You can filter your entries by category. Just click the "Filter by Category" button. In this case you will see only entries, which match to the selected categories.
Also you can click the "Find" button to find any deleted entry.
Use the "Restore" button to restore selected folder or entry (C-Organizer has separate buttons to restore folders and entries).
You can permanently delete records or folders by pressing the "Delete" button.
If you would like to delete all items in this section, click the "Empty Deleted" button. You will see a confirmation window: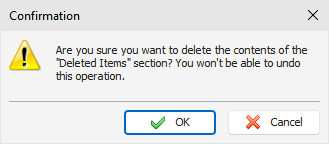 After it all entries will be permanently deleted from the database.
Warning: You won't be able to undo these changes.